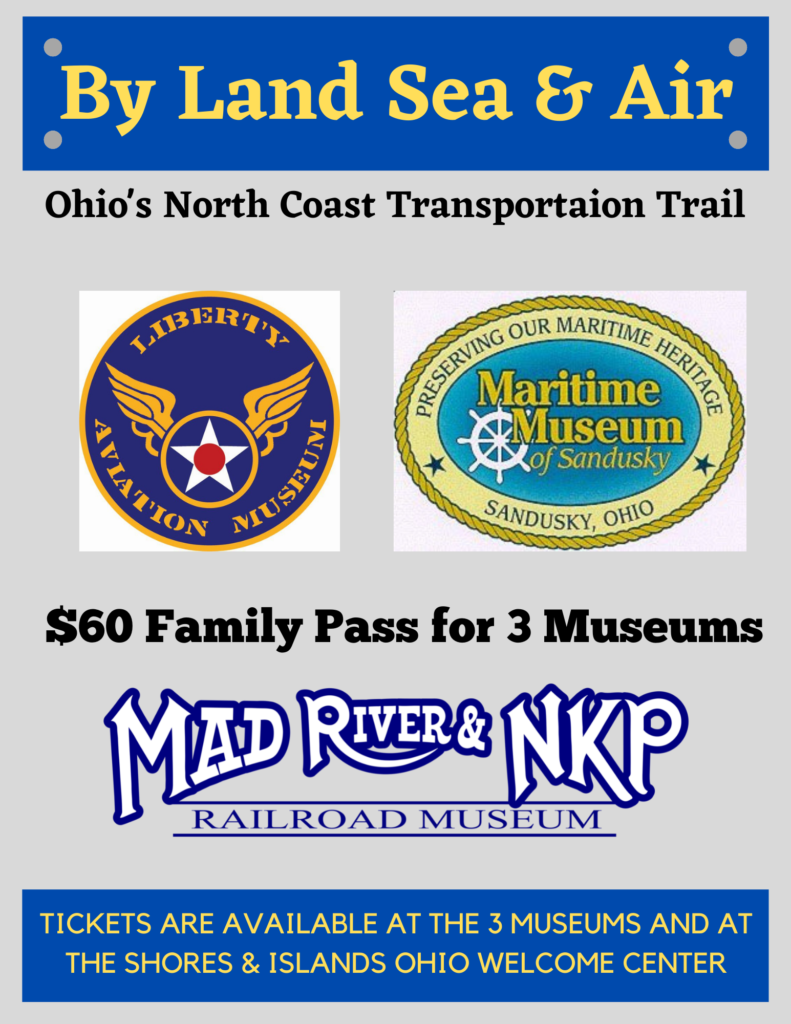 For the 2022 season, we are offering a unique opportunity. In collaboration with the Maritime Museum of Sandusky, Liberty Aviation Museum, and Shores and Islands Ohio we're offering a family ticket for admission to all three museums at one low price. For just $60 a household family of eight can enjoy Ohio's North Coast Transportation Trail.
Take a trip back in time and discover Ohio's rich transportation history by Land, Sea, & Air. Each Museum features educational and interactive displays regarding passenger travel, commercial shipping, and military transportation. Regardless of age, there is something of interest for everyone in your group with this three-museum family pass.
This special ticket is available for purchase at all three museums and the Shores and Islands Ohio visitors center.